"We founded Melio because we couldn't find high-quality products on the shelves that were simple to use, effective, sustainable and inclusive. So we made them ourselves. "
— Richard Francis, founder
Richard is a professional makeup artist by trade, so he has seen first-hand the difference taking care of your skin can make. Growing up, he didn't receive any guidance on how to take care of his skin and so creating skin products that anyone can learn to use, no matter their age, gender or background is making that dream a reality.

Dr. Mark is a PhD-certified biochemist and pharmacologist with over 25 years developing biotech companies and new therapies. He has a passion for the intersection between science and nature, which fuels his passion for creating innovative skincare products that are not only kind to the planet but also highly effective.
Melio is
kinder
gentle
refillable
effective
sustainable
local
us
you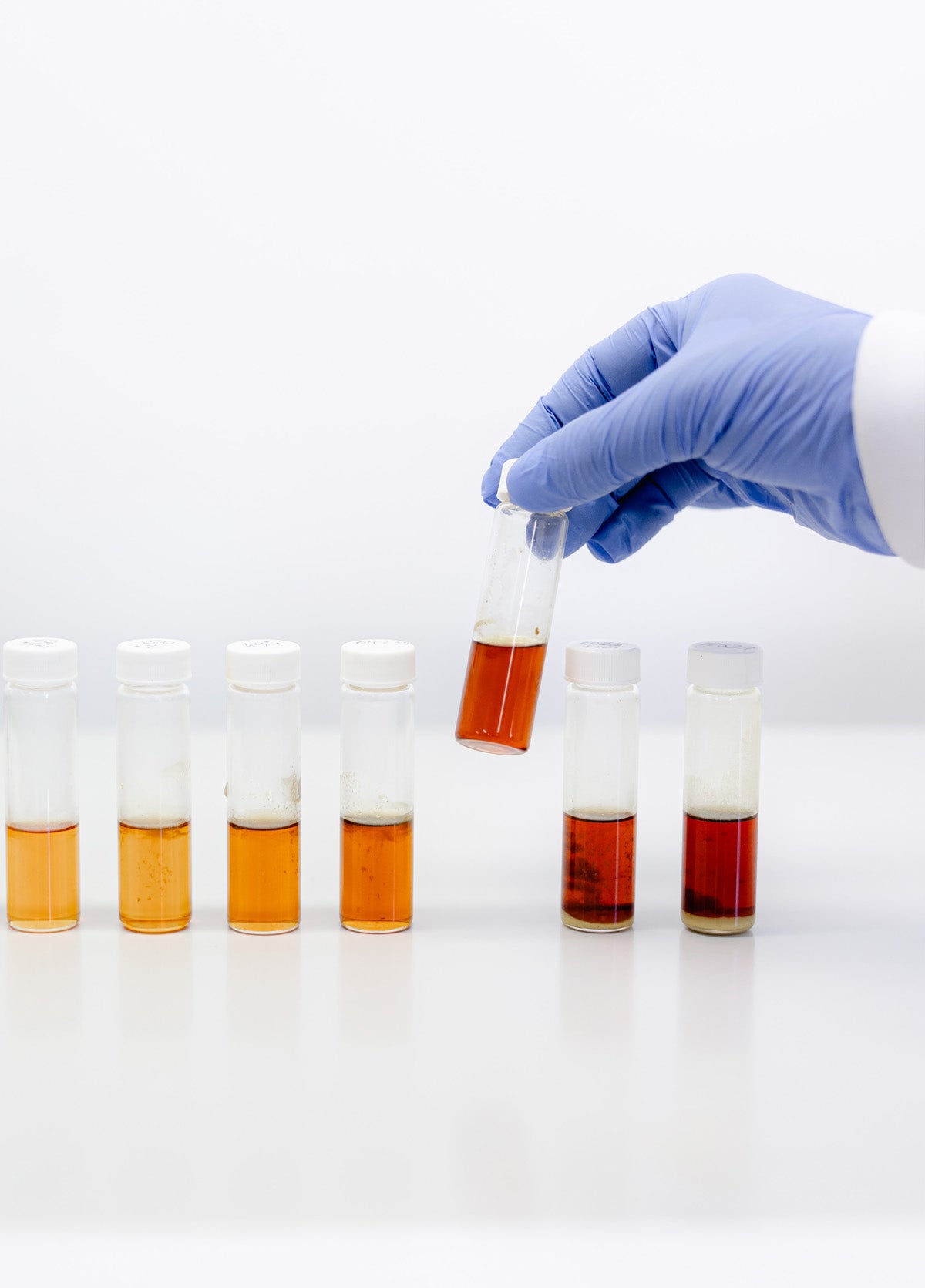 Our journey into skin kindness (so far)
What started as a lockdown project in 2020 became a journey into skin kindness for partners Richard Francis and Dr Mark Heffernan. Initially, Richard set upon the task of devising a natural skin treatment at home to help counteract the toll of working late nights and early mornings. After some trial and error using different botanicals, the hero ingredient revealed itself in mangosteen. Scientific research confirmed that the fruit contained unique compounds called xanthones that are antibacterial, anti-inflammatory and to have antioxidant properties – a combination rarely found in just one ingredient. Only then did the passion-project start to resemble a realistic business idea for the couple; to create an effective skincare range based on inclusivity, effectiveness and kindness to all.
Today, Melio works in collaboration with Southern Cross University in Lismore, Australia, which specialises in botanical extractions. Here the team test the performance of the extracts in formulas – like ours! Thanks to their expertise, we are able to create products with the highest possible level of mangosteen potency and effectiveness, meaning high value products that actually work. Watch this space, this is just the beginning of the journey into skin kindness.